Note: Contains spoilers for Yellowjackets Season 2.
The Winner
Winner of the Week: Sophie Nélisse
Show: Yellowjackets
Episode: Season 2, Episode 6 - "Qui"
Why Her?
If you're anything like me, Fridays can never come soon enough. The marking of the weekend ritual holds a special place in the hearts of many for one reason or another, but, for me, one of the major points is the drop of the newest Yellowjackets episode. The second season of Showtime's unsettling survival drama has taken an increasingly deeper and more personal dive into the traumas experienced by the titular high school soccer team's members every episode. Although the series premiere gave a horrific glimpse into the girls' eventual loss of humanity, recent episodes have been increasingly visceral and stunning in their exhibitions of the team's descent into depravity. Traumatic event after traumatic event, the team members can be seen trying to make the most of their situation (both in the past and in the present), but the recent episode, titled "Qui," shows possibly the most striking and influential experience for the perpetually-conflicted Shauna.
Yellowjackets has utilized every episode to establish that no single character is exempt from emotionally or physically scarring events–however, Shauna has had a particularly tough run of things. From the loss of her best friend's trust to the loss of that best friend altogether in the season 1 finale, followed by the otherworldly and unforgettable consumption of the not-so-recently-deceased's frozen corpse, the teen has dealt with a staggering amount of loss. However, the most recent episode sees what could easily be Shauna's breaking point: the birth, life, and sudden death of her newborn son.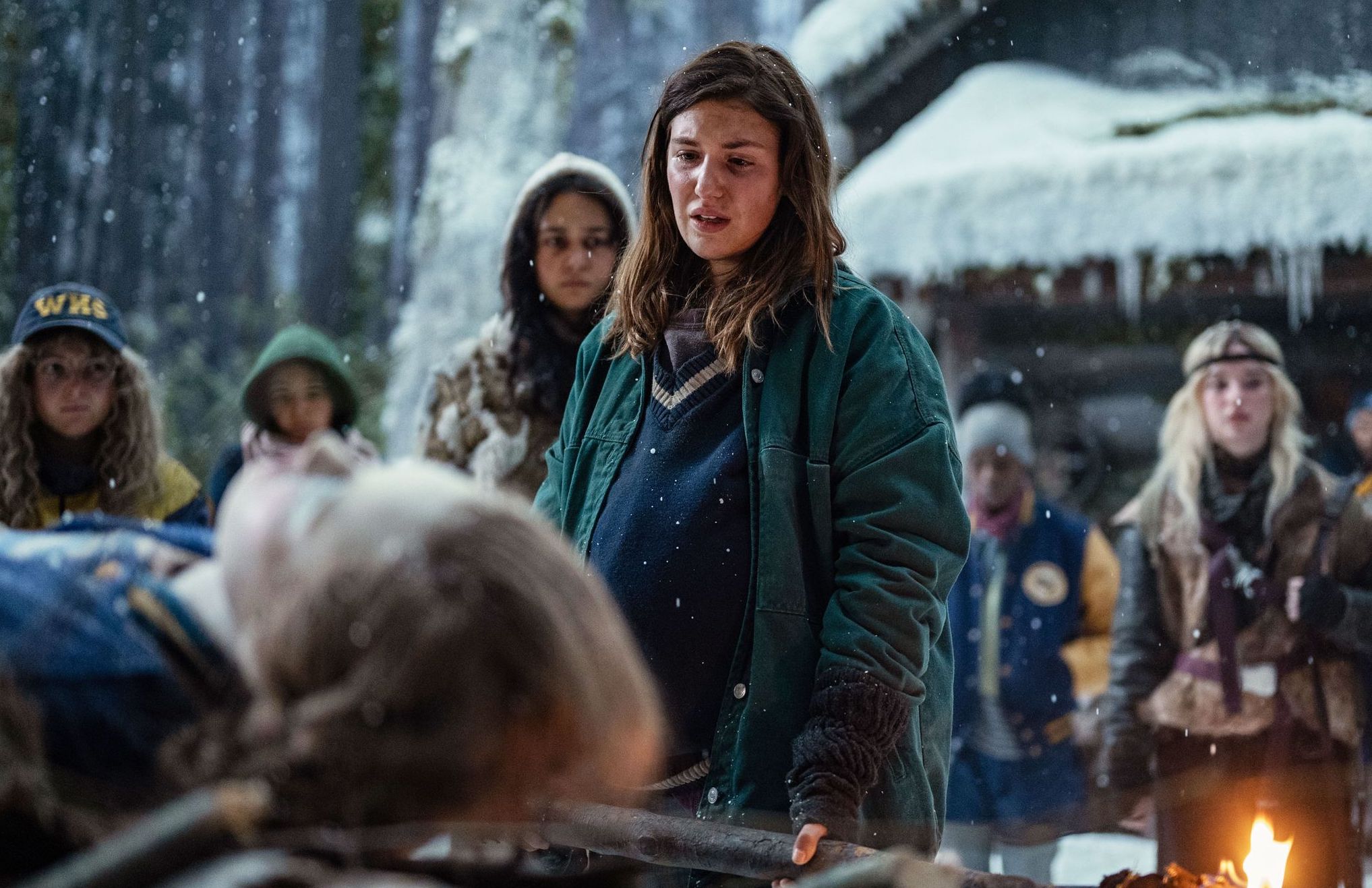 While Yellowjackets has a wealth of celebrated cast members (made even more impressive with the recent additions of Elijah Wood's Walter and Simone Kessell as adult Lottie), Sophie Nélisse's consistently stellar portrayal of the younger Shauna has once again taken viewers' breath away with the show's latest entry. The emotional toll of the sixth episode was hefty for a large portion of viewers, but the young actress responsible for the episode's most jarring scenes was subject to an even more demanding process. In an exclusive with ET's Deidre Behar, Nélisse explained the weight of the responsibility:
It was definitely just a very emotional and, like, very heavy-duty week… I just wanted to live up to the expectations and I was really scared I wouldn't… What I realized is that the birthing experiences are so personal and different for every woman and I was just trying to honor that diversity within the episode.
Nélisse's commitment to her Yellowjackets role is unquestionable (the same can be said for her performances in other projects like The Rest of Us and 47 Meters Down: Uncaged), but one has to give special credit for her ability to adapt to the ever-changing atmosphere of the show and how it has affected her character. Playing a central role in a show with such high stakes and so many passionate viewers requires an immense amount of professionalism and flexibility. Nélisse's weekly performance shows the actress' consistent dedication to excellence.
Confirmed for a third season, the current run of Yellowjackets will wrap up Shauna's story with its finale on June 2nd, 2023. Until then, I don't think I'll be alone in patiently awaiting Nélisse's next show-stealing performance.
Interested in watching Yellowjackets? Add it to your watchlist here!
Likewiser Reviews of Yellowjackets:
For having no idea what's going on, I can't get enough! Fantastic performances, brutal without being gory and equally (darkly) funny as it is thrilling. - @Meredith
This is quickly becoming one of my favourite shows. The mystery, suspense and terror I feel each episode is both exhilarating and intriguing… The acting is phenomenal from everyone involved. This is one of the few shows that had me bingeing everything that was out in order to catch up so I could watch it as each new episode came out. There are definitely disturbing aspects that might not be suitable for everyone, but for those people who can stomach such things (no pun intended!), I definitely would say that this show is worth it!! - @kyra_renner
Astounding. Dark, startling, trippy, occasionally funny. First rate acting, writing, and direction. - @jane_young_3133
Want to stay in the know about each week's winners? Make sure to read our What to Watch newsletters for the latest on all things streaming!