The Western is a tried-and-true genre of storytelling that has captivated audiences since the 1940s. Despite the fact that the popularity of the Western has waxed and waned over the last few decades, it is a formula that still effectively pulls on our heartstrings and taps into our fascination with the hero's journey.
Over the last few years, the popularity of Yellowstone has brought the Western genre to the forefront of television, and we're starting to see a resurgence in cowboy hats, horses, and ranches on our TVs. The most notable example? Emily Blunt's new series The English.
Is Emily Blunt's New Series The English Worth a Watch?
The short answer is yes, fans and critics are thoroughly enjoying it.
The English starring Emily Blunt and Chaske Spencer is a revisionist western that follows an Englishwoman who comes to the West to seek revenge on the man she sees as responsible for the death of her son. Writer and director Hugo Blick is no stranger to creating powerful modern and historical dramas with heavy themes meant to inpsire nuanced cultural discussions. Just take a look at the premise of three of his most popular series:
The Honourable Woman: Follows the daughter of a Zionist arms dealer finds who herself in an international maelstrom as she continues to promote reconciliation between Israelis and Palestinians.
Black Earth Rising: Explores the West's intervention in Africa through the lens of a woman caught between both worlds – Kate Ashby, a woman who was rescued from the horrific aftermath of the Rwandan genocide and brought to the UK.
The Shadow Line: A murder is investigated by both cops and criminals, using opposing methods. The series examines the morality within each person and how far they are willing to go to get answers.
Needless to say, Blick's track record proves he's the perfect fit to produce a western set in America's West in 1890. The plot of the series can be a bit convoluted and some of the details are hard to follow if you're not fully engaged. But it gets away with it because the foundation of the show is the emotional connection that develops between Cornelia Locke (Emily Blunt) and Eli Whipp (Chaske Spencer). As The Guardian's Lucy Mangan explains:
As they cross the plains in search of their different ideas of peace, the relationship between these two lost and harrowed souls becomes deeper and more tender in a way that avoids and transcends mere romance. By the end it is infused with yearning, that rare and vanishing sensation in a world where nothing is forbidden any longer, which helps give the series the edge of grandeur the genre always seeks.
Along their journey, Locke and Whipp meet a wide range of characters who share the harsh reality of the Old West and the slaughter and colonization of the Native American communities that modern-day America was built on. The series captures the ruthlessness of western expansion and pays tribute to the Native Americans whose lives were devastated by it in a way that many western films and series gloss over.
Emily Blunt's performance is fantastic as always, but this truly might be the best work of her career. If you normally don't watch westerns but love Emily Blunt, this series may be a nice entry point into the genre.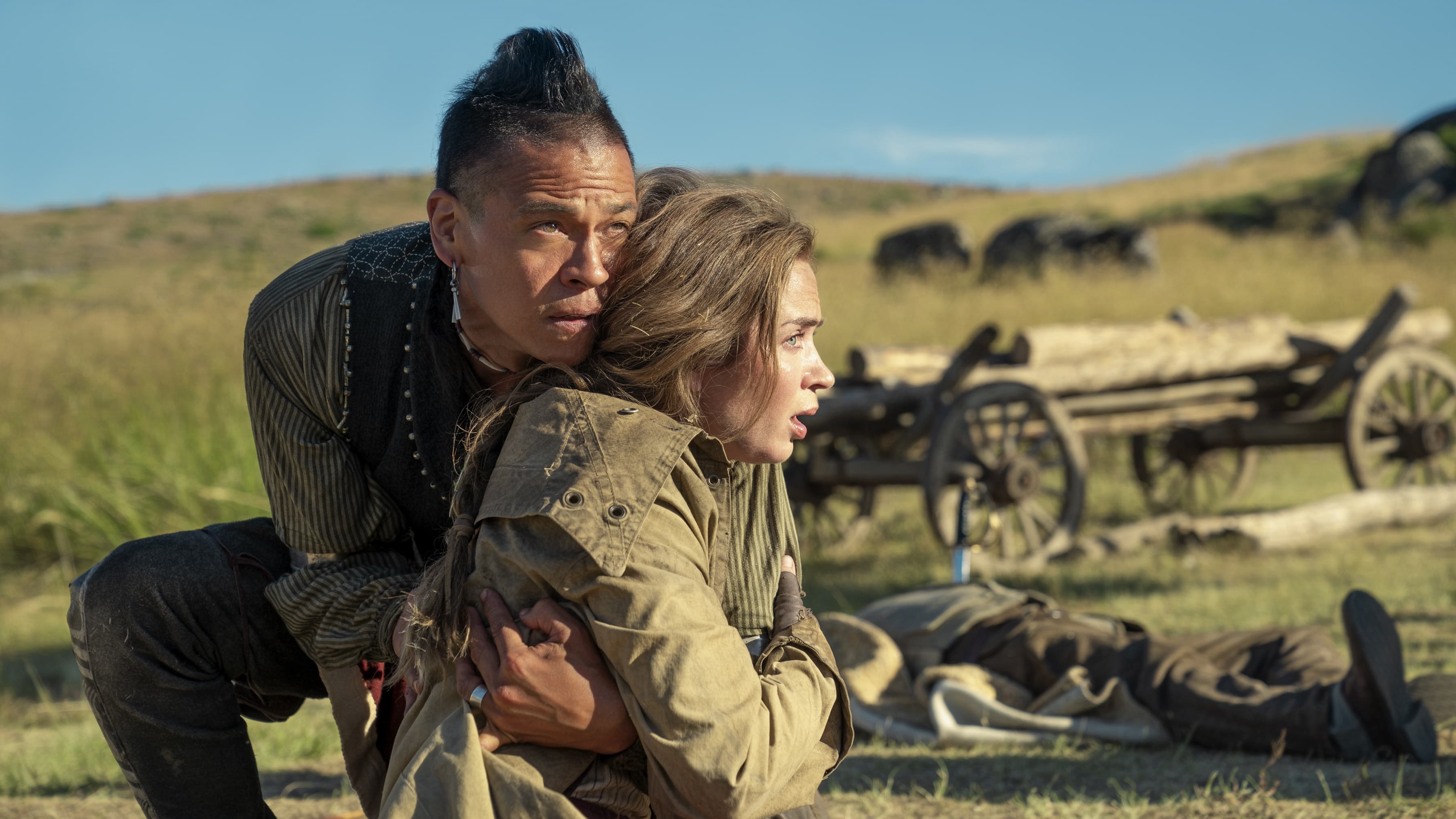 What Sparked the Revival of All These Western Movies and Shows?
Although Yellowstone has certainly been one of the catalysts for the creation of more modern westerns like Prime Video's The English, and Outer Range, we have actually been in a sort of neo-western renaissance in both film and TV for the last two decades but many audiences (myself included) didn't realize it. Let me explain.
Simply put, a neo-western is a subgenre of the Western that adopts its traditions, settings and themes, transplants them into a present-day context, and gives the characters contemporary sensibilities and dialogue. As a result, neo-westerns are more relatable to most contemporary audiences.
Some of the most popular shows and movies over the last 20 years are neo-westerns marketed as standard dramas or action/thrillers. Take a look at arguably the best television show ever created, Breaking Bad. The creator of the show, Vince Gilligan, has been vocal about his intentions to make the show feel like a modern western. In a behind-the-scenes video about Season 5 Episode 5, Gilligan states:
Breaking Bad has always been a sort of modern western show, so when we finally got to do the train heist we were all really excited to do it and see how it turned out.
The show is set in southwestern America and uses symbols, imagery, and colors to create a Western tone. As a general rule of thumb, if the show or movie you're watching has a train heist in a desert, it's probably a western.
Further proof that the Western genre has been thriving for a while is in one of the most beloved and heart-wrenching superhero films of all time, Logan. With an epic adventure taking place in the rugged American West and filled with just as much emotion as there is action, Logan is a true neo-western classic. In the near future, a weary Logan (Hugh Jackman) cares for an ailing Professor X (Patrick Stewart) at a remote outpost on the Mexican border. His plan to hide from the outside world gets upended when he meets a young mutant, Laura (Dafne Keen), who is very much like him. Logan must protect the girl and battle the dark forces that want to capture her. The "old gunfighter trying to reconcile himself with his past" theme is everpresent in many revisionist westerns, just as it is in Logan.
One of the biggest summer flicks of 2022 was Jordan Peele's Nope, a refreshing combination of western, science-fiction, and horror. Nope puts a spin on the traditional Western by bringing into focus the histories of Black cowboys in a modern, technology-driven context. The cowboy hats, horses, and rolling plains are all present, but they're surrounded by a futuristic existential threat.
Yellowstone often receives credit for single-handedly reviving the western genre. While it certainly deserves all the accolades and awards it's received, there has actually been a continuous rise in modern westerns taking on many different forms. Yellowstone has just happened to hit all the marks and exceeded all the expectations for what makes a great, classic feeling western. Season 5 of the Paramount Network series just released, so be sure to use Likewise to keep up to date with all the latest Yellowstone news and discussions.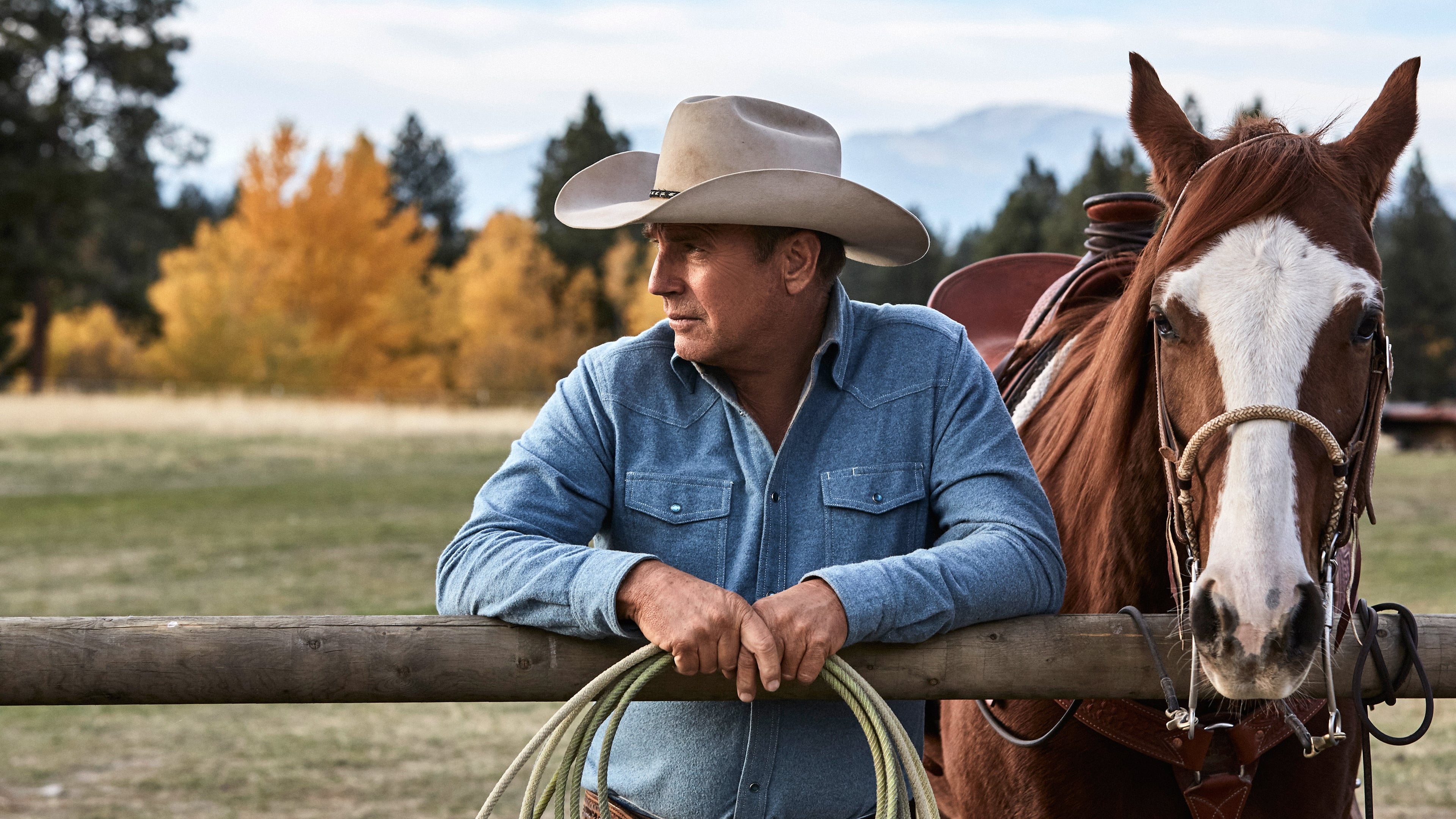 What Critics and Fans Are Saying About Yellowstone Season 5:
Even as Yellowstone remains the entertainment equivalent of a nice steak dinner – always good, always predictable, no real need to fuss with the formula – there is just the slightest hint that things are going stale in Season 5. -Kelly Lawler (USA Today)
If you haven't watched this series yet, you're missing out. Set in the largest contiguous ranch in the United States—this series is a harmonious mix of political intrigue, violence & the drama of Games of Thrones, Sons of Anarchy, and The Sopranos. I highly recommend it! -Petey Ulatan (Likewise user)
The season's theme is grand and notes how the government makes a mess of things because they don't consider the needs of the people before its own. -Carissa Pavlica (TV Fanatic)
Outstanding depiction of the modern day wild west. -Glenn Johnston (Likewise user)
If you're interested in modern westerns that put a unique spin on the genre, check out:
1883: Follow the Dutton family as they embark on a journey west through the Great Plains toward the last bastion of untamed America. A stark retelling of Western expansion, and an intense study of one family fleeing poverty to seek a better future in America's promised land — Montana.
There Will Be Blood: Ruthless silver miner, turned oil prospector, Daniel Plainview, moves to oil-rich California. Using his son to project a trustworthy, family-man image, Plainview cons local landowners into selling him their valuable properties for a pittance. However, local preacher Eli Sunday suspects Plainview's motives and intentions, starting a slow-burning feud that threatens both their lives.
No Country For Old Men: Llewelyn Moss stumbles upon dead bodies, $2 million and a hoard of heroin in a Texas desert, but methodical killer Anton Chigurh comes looking for it, with local sheriff Ed Tom Bell hot on his trail. The roles of prey and predator blur as the violent pursuit of money and justice collide.
For more must-watch westerns, check out our list 22 Best Modern Western Movies and Shows.